Episodes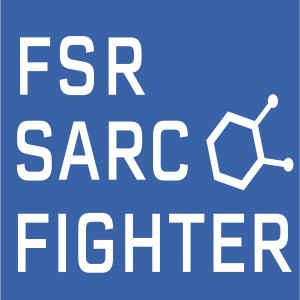 Monday Sep 26, 2022
Monday Sep 26, 2022
Andrew Brandt has been suffering from sarcoidosis for more than five years.  Lungs. Nervous system.  Skin.  And yet, he runs every day.  And by that, I mean EVERY day.  No matter how bad he feels.  He will reveal his impressive streak during the interview.  In the meantime, he is using programs offered by his company -- and his leadership skills, to raise serious money for the Foundation for Sarcoidosis Research. In this episode of the FSR Sarc Fighter podcast, Andrew tells his story, and we will also hear from FSR Development Director Angela Freelander, who will not only thank Andrew -- but explain why his gift is so important to the greater good.
#Makeitvisible https://www.stopsarcoidosis.org/fsr-updates-and-publications/
Kinevant
The New FSR Initiative
https://www.stopsarcoidosis.org/foundation-for-sarcoidosis-research-launches-groundbreaking-global-rare-disease-initiative/
Nourish by Lindsey: https://www.nourishbylindsey.com/
Dr. Jinny Tavee's book, The Last Day of Suffering: https://www.amazon.com/Last-Day-Suffering-Health-Happiness/dp/0615542751
Yale University and sarcoidosis skin treatment | Dr. William Damsky: https://news.yale.edu/2018/12/26/yale-experts-treat-severe-disfiguring-sarcoidosis-novel-therapy
Stanford University Clinical trial | Dr. Mathew Baker: https://med.stanford.edu/sarcoidosis/clinical-trial.html
MORE FROM JOHN
Cycling with Sarcoidosis http://carlinthecyclist.com/category/cycling-with-sarcoidosis/
Watch the Prednisone Town Hall on YouTube https://youtu.be/dNwbcBIyQhE
More on aTyr Pharma: https://www.atyrpharma.com/
Do you like the official song for the Sarc Fighter podcast?  It's also an FSR fundraiser!
If you would like to donate in honor of Mark Steier and the song, Zombie, Here is a link to his KISS account.  (Kick In to Stop Sarcoidosis)  100-percent of the money goes to the Foundation.  https://stopsarcoidosis.rallybound.org/MarkSteier
The Foundation for Sarcoidosis Research https://www.stopsarcoidosis.org/
Donate to my KISS (Kick In to Stop Sarcoidosis) fund for FSR  https://stopsarcoidosis.rallybound.org/JohnCarlinVsSarcoidosis?fbclid=IwAR1g2ap1i1NCp6bQOYEFwOELdNEeclFmmLLcQQOQX_Awub1oe9bcEjK9P1E
My story on Television https://www.stopsarcoidosis.org/news-anchor-sarcoidosis/
email me  carlinagency@gmail.com