Episodes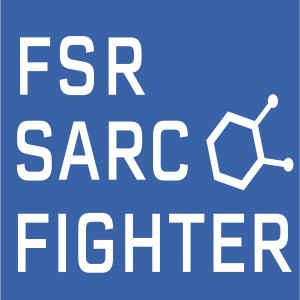 Monday Sep 12, 2022
Monday Sep 12, 2022
Sarc Fighter Laura Ward has been fighting sarcoidosis for three years.  Her first inclination that something was wrong happened at Yankee stadium, when she had trouble walking up to her seat.  Initial tests showed she had lymphoma.  But upon further review, it was pulmonary sarcoidosis.  That led to issues with prednisone and other life challenges that she shares in Episode 70 of the FSR Sarc Fighter podcast.
Show Notes
#Makeitvisible https://www.stopsarcoidosis.org/fsr-updates-and-publications/
Kinevant
The New FSR Initiative
https://www.stopsarcoidosis.org/foundation-for-sarcoidosis-research-launches-groundbreaking-global-rare-disease-initiative/
Nourish by Lindsey: https://www.nourishbylindsey.com/
Dr. Jinny Tavee's book, The Last Day of Suffering: https://www.amazon.com/Last-Day-Suffering-Health-Happiness/dp/0615542751
Yale University and sarcoidosis skin treatment | Dr. William Damsky: https://news.yale.edu/2018/12/26/yale-experts-treat-severe-disfiguring-sarcoidosis-novel-therapy
Stanford University Clinical trial | Dr. Mathew Baker: https://med.stanford.edu/sarcoidosis/clinical-trial.html
MORE FROM JOHN
Cycling with Sarcoidosis http://carlinthecyclist.com/category/cycling-with-sarcoidosis/
Watch the Prednisone Town Hall on YouTube https://youtu.be/dNwbcBIyQhE
More on aTyr Pharma: https://www.atyrpharma.com/
Do you like the official song for the Sarc Fighter podcast?  It's also an FSR fundraiser!
If you would like to donate in honor of Mark Steier and the song, Zombie, Here is a link to his KISS account.  (Kick In to Stop Sarcoidosis)  100-percent of the money goes to the Foundation.  https://stopsarcoidosis.rallybound.org/MarkSteier
The Foundation for Sarcoidosis Research https://www.stopsarcoidosis.org/
Donate to my KISS (Kick In to Stop Sarcoidosis) fund for FSR  https://stopsarcoidosis.rallybound.org/JohnCarlinVsSarcoidosis?fbclid=IwAR1g2ap1i1NCp6bQOYEFwOELdNEeclFmmLLcQQOQX_Awub1oe9bcEjK9P1E
My story on Television https://www.stopsarcoidosis.org/news-anchor-sarcoidosis/
email me  carlinagency@gmail.com