Episodes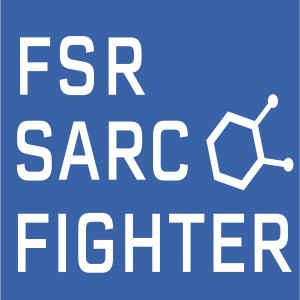 Monday Dec 28, 2020
Monday Dec 28, 2020
Frank Rivera is one of the loudest voices in the Sarcoidosis community.  But COVID-19 didn't care.  It hit him with a vengeance, then it came back.
In Episode 24 of the Sarc Fighter Podcast, Frank talks about what doctors are calling "Long COVID"  because it just doesn't go away.
Despite his condition, Frank continues to work as a volunteer, helping other sarc patients.  In fact, he recently formed a new outreach group called strongerthansarcoidosis.org  to help make it easier for people to get answers about doctors, medications and navigating the tangles mess that is too often between sarc patients and the care they need and deserve.
Stronger than Sarcoidosis  https://strongerthansarcoidosis.org/
Frank's Blog https://lifeasararepatient.blog/?fbclid=IwAR0YpnPmGOgXX6GKxG9SHwetjuye8G4cJCbErhV1yxHSBPf7cLukJSg4k2o
Frank on Facebook https://www.facebook.com/fjr311
Looking for previous episodes? https://www.stopsarcoidosis.org/sarc-fighter-podcast/
The Sarc Fighter Podcast is presented in part by a grant from aTyr Pharma.
More on aTyr Pharma: https://www.atyrpharma.com/
Do you like the official song for the Sarc Fighter podcast?  It's also an FSR fundraiser!
If you would like to donate in honor of Mark Steier and the song, Zombie, Here is a link to his KISS account.  (Kick In to Stop Sarcoidosis)  100-percent of the money goes to the Foundation.  https://stopsarcoidosis.rallybound.org/MarkSteier
You can listen on You Tube as well.  https://www.youtube.com/watch?v=MCbA3EDJ6Ak&list=OLAK5uy_ktdC7Pn7_ezhy4ZJzV_u7o76bqIv6cC6o
The Foundation for Sarcoidosis Research https://www.stopsarcoidosis.org/
Donate to my KISS (Kick In to Stop Sarcoidosis) fund for FSR  https://stopsarcoidosis.rallybound.org/JohnCarlinVsSarcoidosis?fbclid=IwAR1g2ap1i1NCp6bQOYEFwOELdNEeclFmmLLcQQOQX_Awub1oe9bcEjK9P1E
My story on Television https://www.stopsarcoidosis.org/news-anchor-sarcoidosis/
email me  carlinagency@gmail.com
Sarc Fighter Facebook Page  https://www.facebook.com/SarcFighter/
Sarc Fighter on Instagram https://www.instagram.com/thesarcfighter/
Cycling with Sarcoidosis http://carlinthecyclist.com/category/cycling-with-sarcoidosis/