Episodes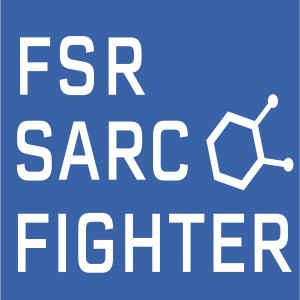 Monday May 03, 2021
Monday May 03, 2021
As part of Sarcoidosis Awareness month, the Foundation for Sarcoidosis Research asked me to host a Town Hall meeting on the topic of prednisone with a panel that included Jessica Reid, a fellow sarc fighter, who has faced years of treatment with prednisone, Dr. Elliott Couser  Chair of FSR's Scientific Advisory Board, and Dr. Sanjay Shukla CEO of aTyr Pharma which is working on a steroid-sparing drug that may offer relief for patients so they do not have to endure the terrible side effects from prednisone. 
FSR asked me to host the event, which I gladly did after suffering from two years of prednisone therapy.
Here is the news release on the event.
https://investors.atyrpharma.com/news-releases/news-release-details/atyr-pharma-and-foundation-sarcoidosis-research-announce-town
Watch the Predisone Town Hall on You Tube https://youtu.be/dNwbcBIyQhE
More on aTyr Pharma: https://www.atyrpharma.com/
Do you like the official song for the Sarc Fighter podcast?  It's also an FSR fundraiser!
If you would like to donate in honor of Mark Steier and the song, Zombie, Here is a link to his KISS account.  (Kick In to Stop Sarcoidosis)  100-percent of the money goes to the Foundation.  https://stopsarcoidosis.rallybound.org/MarkSteier
You can listen on You Tube as well.  https://www.youtube.com/watch?v=MCbA3EDJ6Ak&list=OLAK5uy_ktdC7Pn7_ezhy4ZJzV_u7o76bqIv6cC6o
The Foundation for Sarcoidosis Research https://www.stopsarcoidosis.org/
Donate to my KISS (Kick In to Stop Sarcoidosis) fund for FSR  https://stopsarcoidosis.rallybound.org/JohnCarlinVsSarcoidosis?fbclid=IwAR1g2ap1i1NCp6bQOYEFwOELdNEeclFmmLLcQQOQX_Awub1oe9bcEjK9P1E
My story on Television https://www.stopsarcoidosis.org/news-anchor-sarcoidosis/
email me  carlinagency@gmail.com
Sarc Fighter Facebook Page  https://www.facebook.com/SarcFighter/
Sarc Fighter on Instagram https://www.instagram.com/thesarcfighter/
Cycling with Sarcoidosis http://carlinthecyclist.com/category/cycling-with-sarcoidosis/
Comments
(1)
To leave or reply to comments, please download free Podbean or