Episodes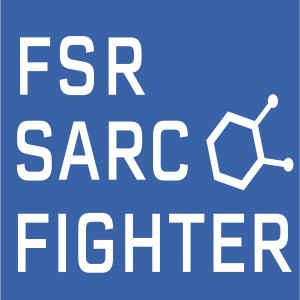 Monday Mar 06, 2023
Monday Mar 06, 2023
This is a special bonus episode of the FSR Sarc Fighter podcast.  You will be listening to a town hall recorded on February 18, 2023, where the guests discuss how to get more people involved in clinical trials for medications pointed at treating sarcoidosis patients. 
Guests include Mary McGowan CEO of the Foundation for Sarcoidosis Research, Dr. Divya Patel Director of Sarcoidosis and ILD programs at the University of Florida, Bill Gerhart, CEO of Kinevant Sciences inc., And Garrie Farrow FSR Patient Advocate and Women of Color committee member.  FSR Sarc Fighter podcast host John Carlin served as moderator.
During the hour-long presentation, the need for clinical trials in order to advance the fight against sarcoidosis is clearly laid out -- as is the difficulty in recruiting patients for the program and the reasons many patients decline to participate.
All of this with the goal of making it easier for patients to say yes and for medical science to help make it easier for patients to participate.
Show notes
Watch the Town Hall on YouTube: https://youtu.be/RTP_46gvLPU
Kinevant Clinical Trial https://bit.ly/3DaVsR6
More about Kinevant: https://kinevant.com/about-us/
Help FSR further its mission by becoming an Alliance Volunteer:  www.stopsarcoidosis.org/gsca-leaders/
Become a community outreach leader: https://www.stopsarcoidosis.org/gsca-leaders/
Webinar on becoming an Alliance Volunteer: https://www.eventbrite.com/e/becoming-an-fsr-global-sarcoidosis-clinic-alliance-volunteer-leader-tickets-445588847237  
MORE FROM JOHN
Cycling with Sarcoidosis http://carlinthecyclist.com/category/cycling-with-sarcoidosis/
Do you like the official song for the Sarc Fighter podcast?  It's also an FSR fundraiser!
If you would like to donate in honor of Mark Steier and the song, Zombie, Here is a link to his KISS account.  (Kick In to Stop Sarcoidosis)  100-percent of the money goes to the Foundation.  https://stopsarcoidosis.rallybound.org/MarkSteier
The Foundation for Sarcoidosis Research https://www.stopsarcoidosis.org/
Donate to my KISS (Kick In to Stop Sarcoidosis) fund for FSR  https://stopsarcoidosis.rallybound.org/JohnCarlinVsSarcoidosis?fbclid=IwAR1g2ap1i1NCp6bQOYEFwOELdNEeclFmmLLcQQOQX_Awub1oe9bcEjK9P1E
My story on Television https://www.stopsarcoidosis.org/news-anchor-sarcoidosis/
email me  carlinagency@gmail.com
email Royce Robertson  roycelrobertson@gmail.com