Episodes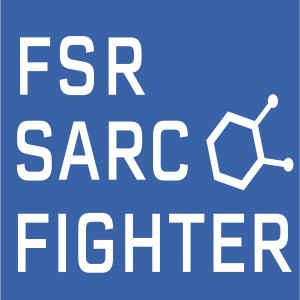 Wednesday Oct 19, 2022
Wednesday Oct 19, 2022
In Episode 72 of the Sarc Fighter podcast, Regina Gordon, an FSR Advocate shares the story of how sarcoidosis has curtailed her life for decades.  She bravely shares how the disease has spread from her lungs to her skin and lymph nodes and other parts of her body.  But she is not willing to give up.  She's improved her outlook and even earned two college degrees.  Listen in to hear how she is getting it done!  And be sure to listen at the end when she shares a poem she wrote about the battle!
Above:  One of my Elk photos!  And of course, above that Regina and I talking on the podcast!
Regina's Facebook page: https://www.facebook.com/groups/422755127748559
aTyr News Release: https://investors.atyrpharma.com/news-releases/news-release-details/atyr-pharma-announces-dosing-first-patient-pivotal-phase-3-efzo
FSR Webpage on Financial planning for life with Sarc:  https://www.stopsarcoidosis.org/financial-assistance-support-for-those-living-with-sarcoidosis/
#Makeitvisible https://www.stopsarcoidosis.org/fsr-updates-and-publications/
The New FSR Initiative
https://www.stopsarcoidosis.org/foundation-for-sarcoidosis-research-launches-groundbreaking-global-rare-disease-initiative/
Nourish by Lindsey: https://www.nourishbylindsey.com/
Dr. Jinny Tavee's book, The Last Day of Suffering: https://www.amazon.com/Last-Day-Suffering-Health-Happiness/dp/0615542751
Yale University and sarcoidosis skin treatment | Dr. William Damsky: https://news.yale.edu/2018/12/26/yale-experts-treat-severe-disfiguring-sarcoidosis-novel-therapy
Stanford University Clinical trial | Dr. Mathew Baker: https://med.stanford.edu/sarcoidosis/clinical-trial.html
MORE FROM JOHN
Cycling with Sarcoidosis http://carlinthecyclist.com/category/cycling-with-sarcoidosis/
Watch the Prednisone Town Hall on YouTube https://youtu.be/dNwbcBIyQhE
More on aTyr Pharma: https://www.atyrpharma.com/
Do you like the official song for the Sarc Fighter podcast?  It's also an FSR fundraiser!
If you would like to donate in honor of Mark Steier and the song, Zombie, Here is a link to his KISS account.  (Kick In to Stop Sarcoidosis)  100-percent of the money goes to the Foundation.  https://stopsarcoidosis.rallybound.org/MarkSteier
The Foundation for Sarcoidosis Research https://www.stopsarcoidosis.org/
Donate to my KISS (Kick In to Stop Sarcoidosis) fund for FSR  https://stopsarcoidosis.rallybound.org/JohnCarlinVsSarcoidosis?fbclid=IwAR1g2ap1i1NCp6bQOYEFwOELdNEeclFmmLLcQQOQX_Awub1oe9bcEjK9P1E
My story on Television https://www.stopsarcoidosis.org/news-anchor-sarcoidosis/
email me  carlinagency@gmail.com